The Annex at Chatham City Apartments
We are proud to introduce the Annex, our newest residential community. Located in Garden City, Georgia behind our Chatham City Apartments community. With convenient access to grocery stores, drug stores, and restaurants, the Annex offers the perfect blend of comfort, convenience, and value. With the CAT bus line right outside our doorstep and downtown Savannah just a quick drive away, you'll have easy access to all the amenities you need.
- Effective September 25, 2023 -
Residential Vacancies 
Chatham City Apartments
Vacancies Available for One and Two Bedroom Apartments
The Annex at Chatham City Apartments
No Vacancies Expected Until 2024 or Later
Garden City Mobile Estates
Mobile Home Spaces Available for Both Single and Double-wide Homes
 No Vacancies

Pricing, availability, and requirements are listed on this page. If you need additional information, please send us a message.

Applicant Qualifications
All adults must come to the Chatham City Apartments and Garden City Mobile Estates office in person and present a valid driver's license or state ID to begin the pre-screening process.
Applications Hours:
Monday - Friday
8:30 - 11:30 & 1:30 - 4:30

Applicants must have a minimum of $1600 per month of household income and must be employed with their current employer for at least 90 days.
All applicants must have a current verifiable lease with a property management company or property owner at the residence they are moving from. The lease cannot be for a home owned by a family member, an extended-stay hotel, a shelter, or a room rental.  
Applicants may not own or rent multiple residences. All other leases must be completed and homeowners must provide proof of sale or listing with a licensed agent of any homes owned prior to occupancy at Chatham City Apartments or Garden City Mobile Estates.
Applicants must not have any evictions or dispossessory cases within the last 8 years
Applicants must receive satisfactory references from all properties that appear on their background report within the last 5 years.
Applicants may not have any outstanding balances owed to a utility company or a former property.
Married applicants must apply with spouse as co-applicant.
Criminal background checks are required for all adults.
First time renters are not accepted. 


Monthly Rent: $700



Security Deposit: $700



Lease Term: 6 Months



Unit Size: 2 bed, 1 bath



Electricity: tenant responsible


Water: tenant responsible



Satellite: not allowed



Comcast: all rooms pre-wired



Handicap Access: two units


Laundry: hookups in apt



Appliances: refrigerator / stove



Pets: not allowed



Capacity: 4 ppl / unit
Scroll through the images in the slider below to view the property.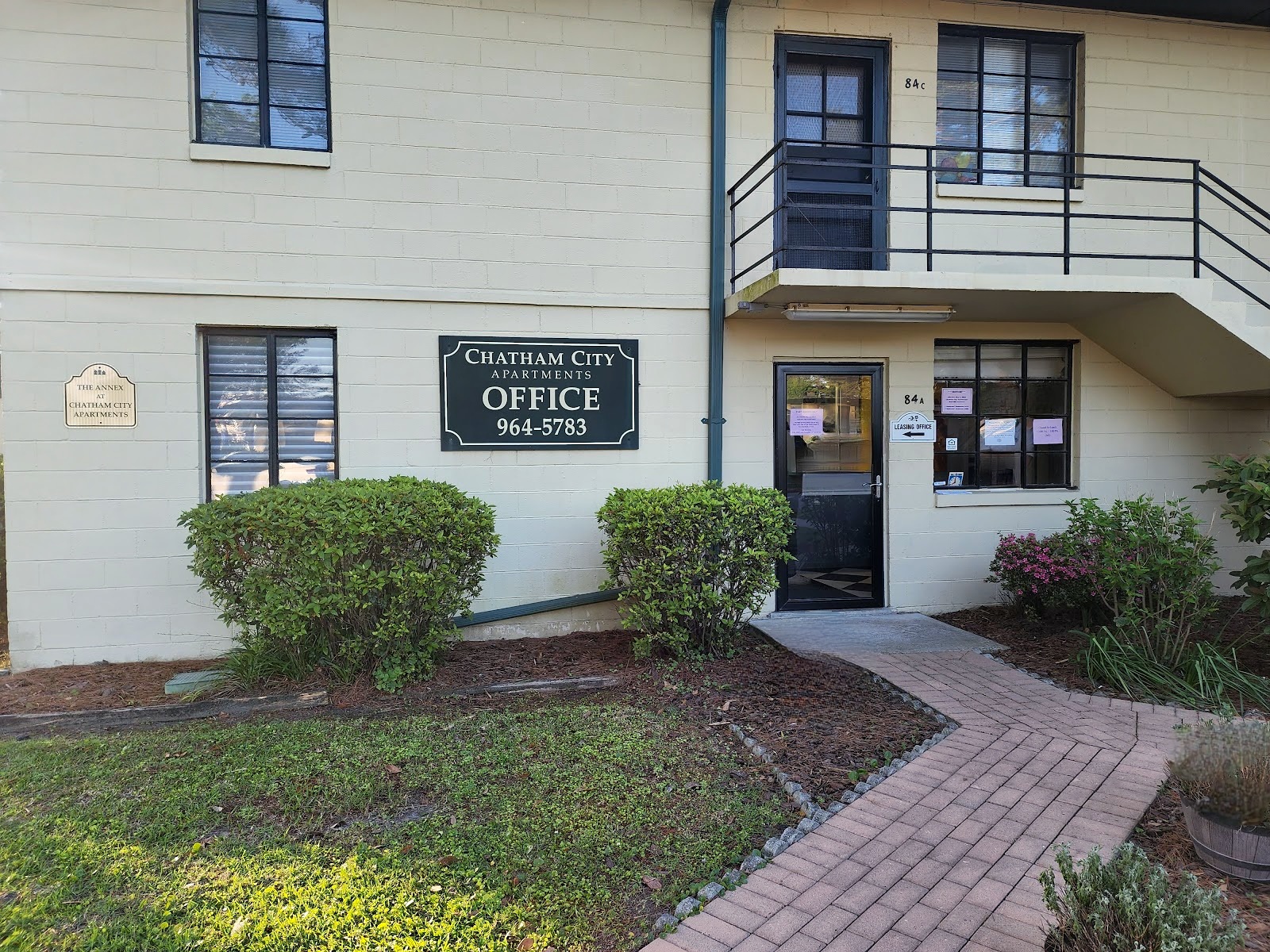 Byck Management LLC is a family-owned and operated property management company offering both residential and commercial spaces for lease across Chatham County, Georgia. Our professional staff are ready to help you find your new home in Garden City,