Southpoint Building – Southside Savannah
The Southpoint Building features established businesses with many long-term tenants. Located at the corner of Mall Boulevard and Hodgson Memorial Drive, the Southpoint Building offers high visibility, ease of access, and plenty of off-street parking for your business needs.
If you have questions about leasing a space in this building or about any of our properties, please call our office or fill out the interest form on this page.
Southpoint Building Interest Form
Current Commercial Vacancies
Southpoint
Spaces Available
Second Floor 5,225 sf
First Floor 3,600 sf
Traffic Circle Shopping Center
Scroll through the images in the slider below to view the property.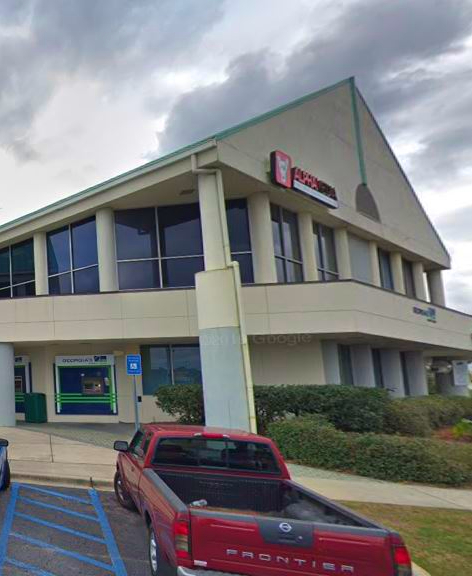 Retail & Commercial Space
The Southpoint Building is located on Savannah's Southside, at the intersection of Mall Boulevard and Hodgson Memorial Drive. This thriving area is home to many residential and commercial neighborhoods, offering an abundance of dining, shopping, and entertainment options.
Come meet your new neighbors! Our property features a variety of restaurant, retail, and office spaces, leased by businesses like A Perfect Touch Massage, AppleCare, Creative Counseling Solutions, Georgia's Own Credit Union, Ganem Lane Appraisals, Kabob & Kabob Mediterranean Restaurant, Kim's Custom Tailoring, Lewis Law Group, Memorial Health Partners, Miracle Ear Hearing Aid Center, Modivcare, Savannah Schools Federal Credit Union, Serg Brazilian Jiu Jitsu, and more.
If you're interested in leasing a space in our building or have any questions, please give us a call or fill out the interest form on this page. We'd be happy to discuss your options and help you find the right space for your business to flourish.
Commercial Vendor Request
Please provide your contact information here for our administrative team to get in touch.
New Commercial Tenant Information
Click the link below to provide our office with information needed to set up your commercial account in our system. Contact your office if you have addtional questions.